Book Club and Live Author Q&A
Growing Up: Navigating Life Between the Office and the Altar
Our team was so grateful to be joined by author Courtney Grace Watson to discuss her first book. If you missed it, watch below!
As we begin a new career path or begin an uncharted season of life, it's easy to feel overwhelmed and undersupported.
You may feel like you're drowning in expectations and to-do lists. You may struggle with fear and anxiety or comparison and control. You may wonder how your faith really affects how you work.
Growing Up is not about having all the answers and it's not about how to make it big time in your career. It's about recognizing where you are and learning to face struggles and success with God on your side.
The stories in this book are personal, real-life struggles from a real-life young professional. This is not a how-to book. This is a welcome-to book. Welcome to the beginner's club, the space we meet and say "I struggle with this, too," and we don't stop there.
We link arms and we step forward knowing that we are not alone in navigating the world of work and the Word of God. You are not alone. You are chosen. You are loved. You can do this.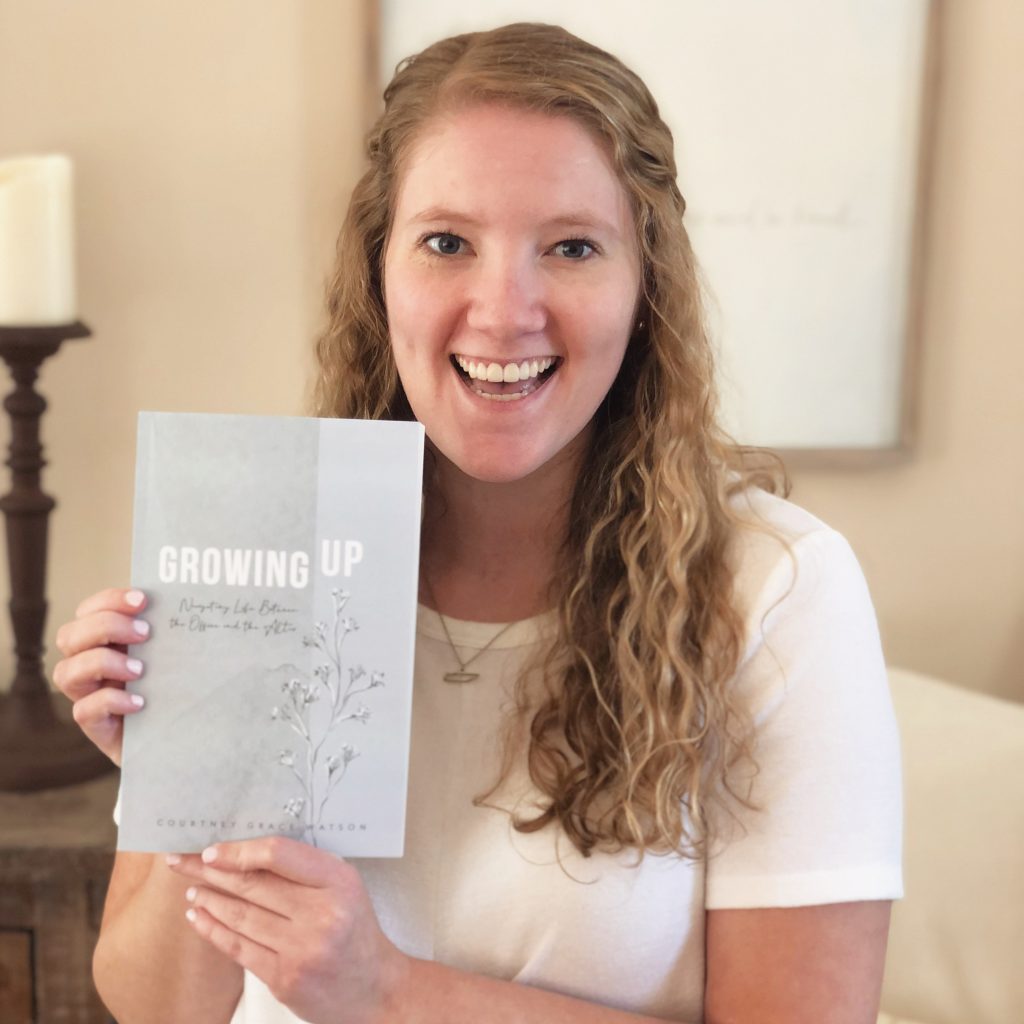 Courtney Grace Watson is an author, an accountant, and an avid coffee consumer. Her book, Growing Up: Navigating Life Between the Office and the Altar is a call to live a life rooted in Christ in order to face struggles and success with God on our side.
She is also the creator of the Faithful Fireworks blog where her desire is to encourage, equip, and empower women to build their lives in Christ and the Made for Monday emails where her hope is to deliver a reminder of Christ and our status as image-bearers as we begin another work week.
When she's not crunching numbers or writing words, she spends her time watching hockey, eating ice cream, or dreaming of a white Christmas. You can find out more about Courtney and subscribe to her Made for Monday emails on her website at courtneygracewrites.com and on Instagram and Facebook at @courtneygracewrites.